A FEW WORDS FROM OUR CLIENTS AND CUSTOMERS…
We pride ourselves on building relationships and offering an excellent user experience for our customers and clients when partaking in a part-time or professional training course with us. Below are a few words from the clients and customers we've worked with. If you'd like to add feedback from your experience with us, please contact us on the button at the bottom of the page.
________________________________________________________________________________________________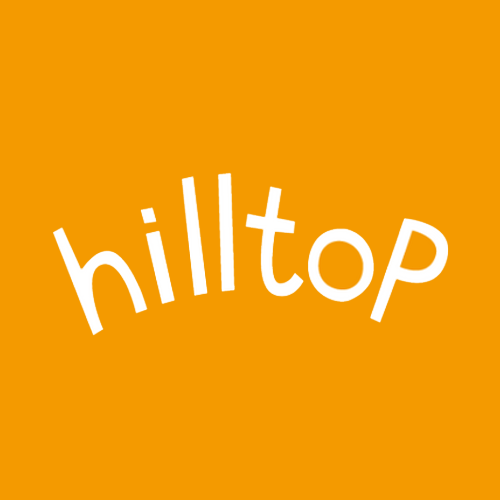 In praise of the Mental Health First Aid L2 course:
"The mental health first aid course was excellent, I thought sending out the content a few days ahead was a great idea, I worked through the presentation and watched all the videos which meant I was prepared on the day. Mike was calm and clearly had lots of experience, using real examples made the whole content more relatable.
I am always worried that I can do more harm than good when trying to help people and this course really helped me clarify what role I should play when I am asked for help or when I see someone, I think needs support.
Three of us from Hilltop attended on the same day, after the course we have dicussed how we can provide more support for our colleagues and how we can communicate what great things we already have but perhaps currently don't use.
We now have other colleagues who would like to attend and are working with the college to facilitate this.
Brilliant course supporting us to support our team." – Janet Rascagneres, Hilltop Honey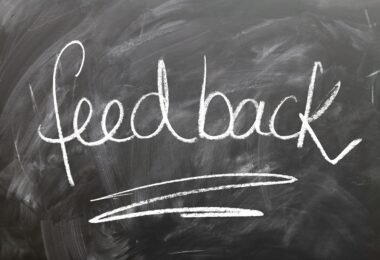 In praise of the L3 Emergency First Aid course: "This course was so well put together. From essential CPR to cuts and bandages it had it all. The tutor was very knowledgeable and used their past employment and training to give a realistic idea of what giving First Aid is actually like. It's a valuable set of skills to have no matter who you are, and after completing the course I am now confident I can help an injured person and also save a life." – Kayleigh Durston
In praise of the Mental Health First Aid L2 course: "Great course for anyone looking to learn about mental health or further improve existing knowledge. It covered a range of mental health conditions and provided me with the knowledge and tools to be able to help someone in need. The tutor was very knowledgeable and made everything easy to learn. The E book provided was very handy and a great resource to look back on." – Kayleigh Durston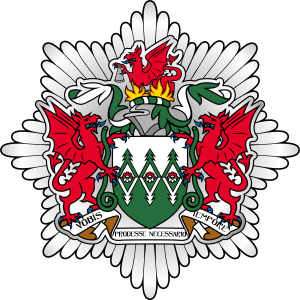 In praise of the IMI Level 3 Award in Electric/Hybrid Vehicle System Repair and Replacement course:
About the Trainer:
"Daniel the lecturer was very knowledgeable of the subject. He was very engaging and it was great to share both our Fire Service insights and an engineer's insights and I hope to keep in contact with Daniel for further course development. I have started to work on the new EV package and Daniel said he was available to support if necessary."
About the Course:
"The course was very informative and provided a great insight in how garage technicians are dealing with isolating EV's. Everything we are doing currently is fit for purpose and we did discuss with the trainer about isolating the Service plugs then the 12V battery as it aids axillary equipment. It was great to see a range of vehicles too, the college had hybrid and full electric so we were able to see the difference and how the batteries were stored in each vehicle." – Samantha Carter, Mid and West Wales Fire and Rescue Service

In praise of the Level 2 Mental Health First Aid course: "NPTC enabled us to provide invaluable Mental Health First Aid training to our staff and volunteers. It was a powerful and thought provoking course, delivered by an excellent trainer, and organised brilliantly by the college." – Jerry Joseph-Meade, Open Newtown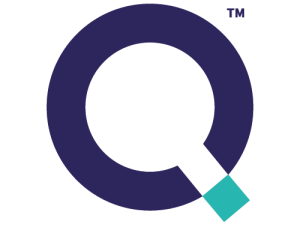 In praise of the Customer Service with Business Skills L2 course: "I found the Customer Service course to be very helpful and it helped me to understand how I fit in to the wider aspects of the customer experience. It helped build my confidence to know that the way I was dealing with customers were correct and gave me tips. I would highly recommend the course to anyone who is new into a Job in Customer Services." – Sarah Bayes, Quanta Dialysis Technologies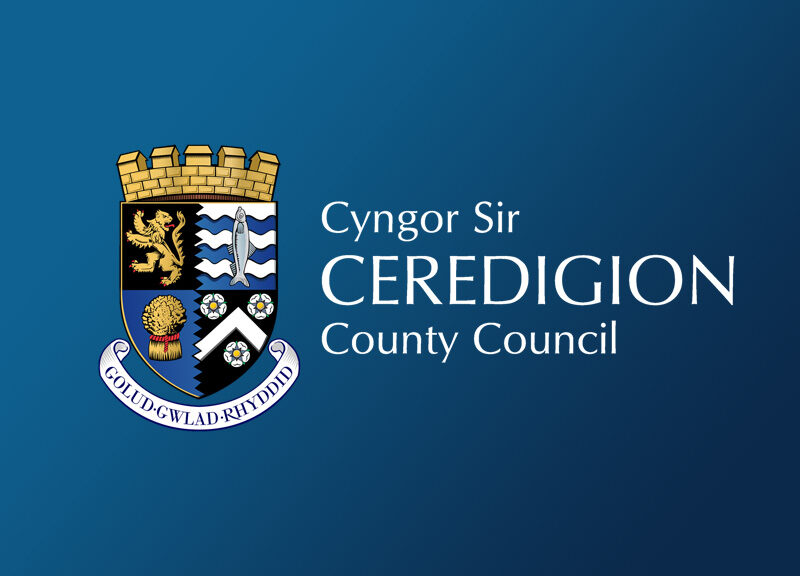 In praise of the Fire Door Awareness courses, staff from Ceredigion County Council made the following comments:
"A very interesting and informative course. Royston's knowledge and expertise in the subject, provided me with a greater understanding of fire doors and their standards."
"I found the course excellent in both its content and delivery, the course tutor was very knowledgeable and experienced in this field. I would highly recommend this course to anyone involved in the day to day running of buildings and facilities, and to their counterparts in H&S."
"The trainer was very knowledgeable, with plenty of experience in this field. The information was pitched just right for the majority of those attending with appropriate time to ask questions, share experiences etc."
"I feel I learnt a great deal from this course and would recommend it to others; whether you are a contractor fitting the fire doors, whether you check fire doors as part of a fire risk assessment or from a control of contractor position."

In praise of the IOSH Managing Safely course: "Martin Hole, the Lecturer, was absolutely excellent. This was the right course at the right time." – Aubrey Fenn, Director at Mildef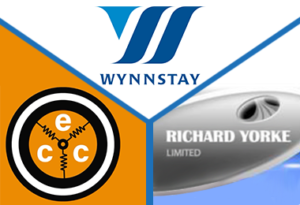 In praise of the Electrical/Hybrid Vehicle Repair L2 course: "Thank you Karen for arranging the level 2 training for myself and my colleague over the last couple of weeks. We have both really enjoyed it and feel we have come away with a good understanding of Electric vehicles. Dan did a great job of presenting the course so please pass on my thanks to him also. We are both very keen to get onto the level 3 course next. Thank you for your help." – Chris Yorke, Richard Yorke Ltd
"I found it very useful and thought the facilities and the tutor were excellent. I am looking forward to doing Level 3 next" – Phil Griffiths, Wynnstay Group Ltd.
"It is great to have this excellent course on the doorstep and Dan's delivery is really engaging." – Richard Morgan, Electric Classic Cars Ltd.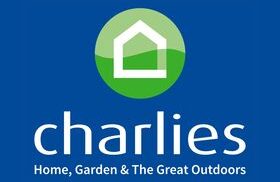 In praise of the Mental Health First Aid (Level 3) course: "A really thorough and detailed course, content and structure was well thought out. Really good use of visual aids and the role play exercises were very good at getting everyone engaged and ensuring understanding."
– Grace Potter, Charlies.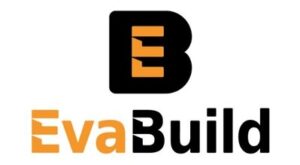 "I just wanted to pass on some great feedback we are having on the First Aid training course Chris Brooks has been running for us at NPTC Group of Colleges.
The lads said it was the best course they had ever been on, and that Chris made it fun and easy to understand, and I have to agree.
Then another one of our lads called me specifically to say how much he had enjoyed the course.
Please can you pass on our thanks to Chris, and thank you for supporting us and making this happen." – Amanda Raybould – EvaBuild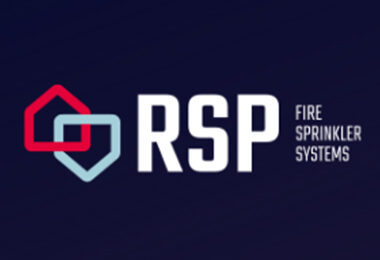 "The course tutor made all attendees feel at ease and the information and signposting for the Level 1 Awareness of First Aid for Mental Health was very appropriate and truly will assist RSP Fire Sprinkler Systems with its requirements to manage our workforce and get them to any help they may require. This should be an essential course for all in business and will support many after the Covid-19 lockdown period and the aftermath we may expect.
Thank you for recommending this support course to us and making this possible through NPTC Group of Colleges."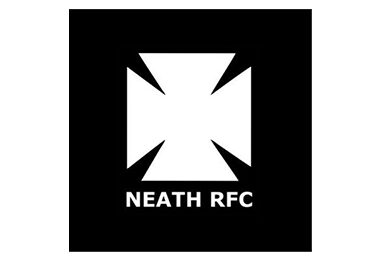 "Neath RFC are so grateful for the continued support from Robert Harris Business Engagement Advisor at NPTC Group of Colleges' Business Development Unit. We are working to raise the standards of stewards and staff and the support and help we have received from Robert has enabled us to achieve our goals. Personal development is so important in realising the potential within people, and this enables us at Neath RFC to present a more efficient and professional service within our business.
This support has been gratefully received and to date, we have enjoyed Spectator Safety Management training which has been delivered by our course tutor who has been professional and thorough throughout the course period and has set very challenging goals which he has supported throughout the duration of the course. The practical assessment is still to be finalised, which has been effectively put on hold due to Covid-19. We are eagerly awaiting a return to some normality, in order to finalise this training commitment.
Looking forward, Neath RFC are appreciative of Robert Harris for further improvements in Spectator Safety Management and Emergency First Aid.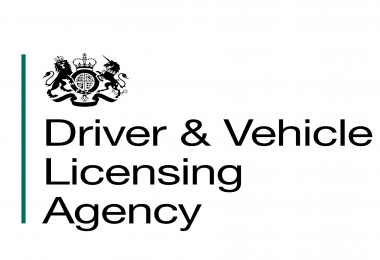 "A big thank you to NPTC Group of Colleges for commissioning a Speaking with Impact course. This course was the second course funded by the Skills Development Fund, the first being ILM 3 Leadership unit. Robert Harris, Business Engagement Advisor in the Business Development Unit was instrumental in gathering our expected learning outcomes and matching a provider that could deliver a session that fully met our requirements. I would also like to add that the administration of the course was excellent when dealing with the Customer Relations Team, Kevin Rees being our contact there." DVLA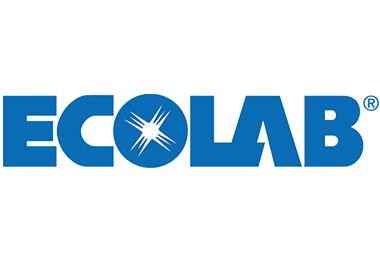 "We have worked with NPTC Group of Colleges for a number of years, providing training for apprentices undertaking a Higher National Certificate (HNC) in Engineering and more recently with commercial training. The apprentices receive high quality practical & theoretical training, as well as good quality feedback for them and also us, the employer. We receive regular feedback and communication from the course lecturer and our apprentices really enjoy the courses and level of training they receive. We have noticed positive changes in the quality of the apprentices' practical work as well as their knowledge. They are making great progress with their problem solving, analytical and technical skills." Ecolab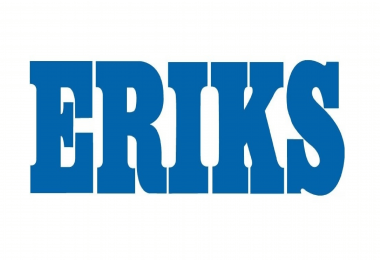 "Our staff are keen to develop their skills and experience through education and training. We recently accessed fully funded training at NPTC Group of Colleges covering the specialist use of welding equipment. This has enabled the company to introduce new services and grow the business." – 18th Edition Electrical Wiring Regulations, Heating & Cutting Skills. ERIKS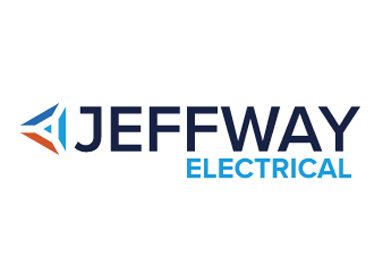 "The training has had a positive impact on our organisation and those who attended with our staff now being up-to-date with the latest industry regulations. Staff who received the training now have an increased knowledge of the subject matter which is a requirement of our industry. NPTC Group of Colleges offer flexible training options with our staff being able to attend the training via an evening course, meaning we could still get on with our day to day work. We were also advised on funding options available which enabled us to reduce the cost to the business significantly." – Wiring Regulations course. Jeff Way Electrical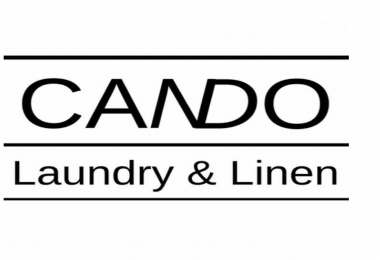 "NPTC Group of Colleges have been an excellent source of knowledge and one-stop-shop for additional staff training. We also really appreciate the time and effort that goes into these courses from all of the teaching and support staff. Looking forward to a continued relationship".- Leading and Motivating Teams and Excel courses, Business Administration apprenticeships. CanDo Laundry Services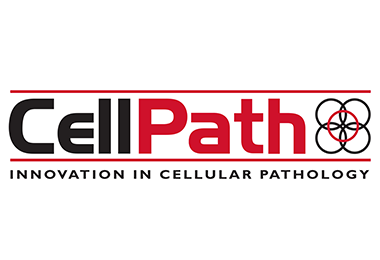 "The course went very well and everyone that attended found it very useful and enjoyable. It made them think about what they wanted to get out of an interview keeping it structured and to the point. One person, in particular, felt that it had given her a big boost in confidence not just in an interview but when working in a group in general, she said that she was put at ease during the course." – CellPath – Bespoke Interview course.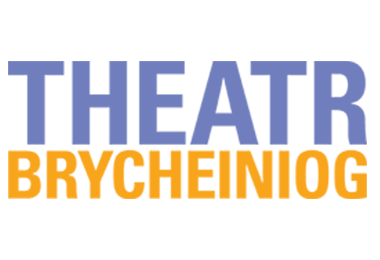 NPTC Group of Colleges have been really supportive in helping to up-skill and train staff within the organisation. Thanks to the Skills Development Fund, we have been able to put several members of staff through their Food Safety Level 2 and some new managers within the organisation through sections of the ILM Level 3. Thank you so much for all the support we receive from you." – Theatr Brycheiniog – Food Safety Level 2 & ILM Level 3.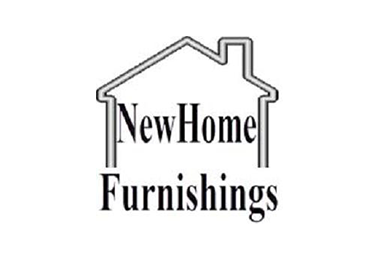 "The support I received from Karen Harris-Vernon, Business Engagement Advisor at NPTC Group of Colleges has been great. From seeking candidates through the various college departments to arranging interviews, the whole experience has been seamless. " – New Home Furnishings Ltd – Recruiting & Interviewing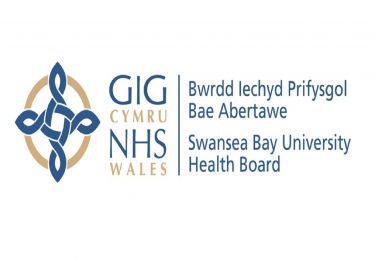 "Education is crucial to developing our workforce, broadening our knowledge and gaining key workplace skills for the best opportunities for success. SBUHB is committed to upskilling and training staff, and we are delighted with the progress of staff with the assistance of NPTC Group of Colleges." – Minute & Note Taking course.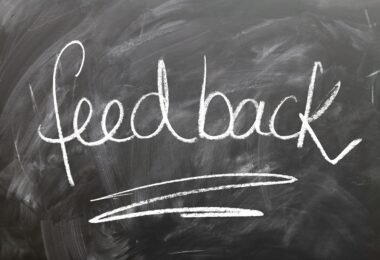 "I just wanted to say a massive thank you for everything you did for myself and the rest of the team in the Police Entry course. Without you, I would never have gotten to where I am today. I am currently in week 5 of my training and it is exactly like being in the CKP yet even more intense as it's every day, not once a week. The words hard work and intense doesn't cut it but I feel so grateful that I attended your course and the assessment days as it has definitely given me a head start in comparison to my colleagues." – Amy Bills
________________________________________________________________________________________________
Tai Tarian, Bron Afon and Pave Aways testimonial feedback on the importance of having competent staff fitting fire doors as well as the benefits of upskilling their staff to install correctly and meet industry regulations.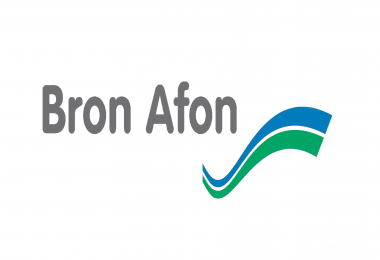 "We've got a talented team of trade staff and we are always looking to develop their skills. Fire safety is a priority for us so when we saw this training we jumped at the chance. It has meant our staff have the expertise to fit fire doors to the highest possible standard to ensure they provide the most protection in the event of a fire. Feedback from the staff who did the course earlier this year was really good. They got a lot out of the training and were able to immediately put what they learnt into practice." " Andy Styles, Planned Services Manager.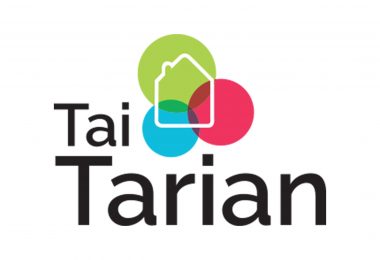 "Fire safety is something Tai Tarian takes seriously and has invested heavily over the last few years on upgrading its communal areas within our blocks of flats as well as full refurbishments of its Haven Housing (Independent Living Accommodation for over 55's) – this has included fitting upgraded fire doors to the flats themselves as well as cross corridor fire doors. This left us with a skills gap as our in house carpenters were not trained to the current regulations set by the industry to undertake maintenance work on the doors that had been installed, and we did not want to subcontract this work to retain better control of standard and response time. By working with NPTC Group of Colleges we were able to provide training for a team of carpenters to upskill and undertake the maintenance work on our doors that also allows the organisation to make savings, as our planners can co-ordinate other work to be undertaken whilst at the premises to improve productivity and reduce our carbon footprint." Jaime Greig, Senior Operations Officer.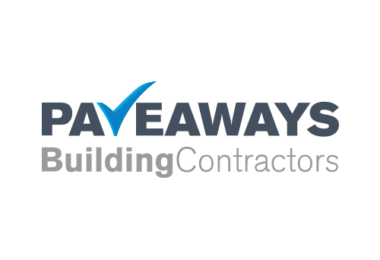 "It's imperative that our in-depth training for those that install, inspect and maintain fire doors are up to date when it comes to fire safety to meet the stringent regulations in place and our own high standards of construction excellence. The training was very comprehensive and has given the team an all-important refresher in the guidelines and practical skills they need." Steven Owen, Managing Director.
________________________________________________________________________________________________
If you have taken a course with us and wish to leave us a testimonial of your experience, please click the below button.