If studying full-time is not for you, then an apprenticeship could be exactly what you are looking for!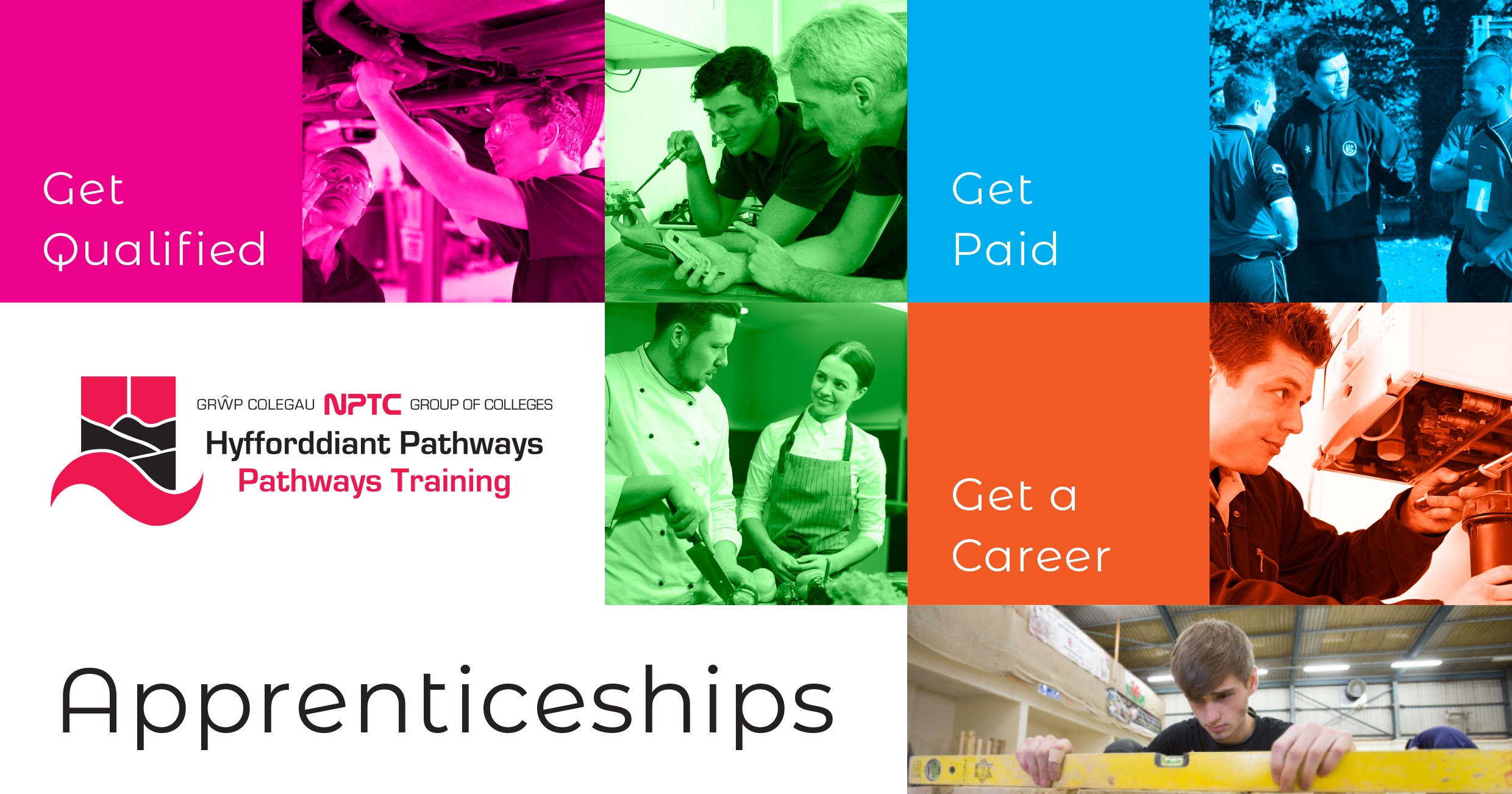 Pathways Training delivers a broad range of industry-recognised qualifications across Mid and South-West Wales.
Students can gain valuable work experience with our employer contacts and earn a wage while learning job-specific skills and qualifications.
There are plenty of opportunities including, Traineeship Engagement, Traineeship Level 1 and Work Experience.
Further to this, you can study Level 4 and 5 Higher apprenticeships in most vocational routes, as well as Degree Apprenticeships in Engineering and ICT.
We offer Traineeships, Apprenticeships, Further Education, Skills For Industry, Commercial Training, Clinical Induction, Manual Handling passport, Train the Trainer ILM and ILM Management Units.
All our assessors have a vast amount of industry experience and knowledge to support learners with their qualifications.
An apprenticeship could involve work in a range of sectors. These include Engineering, Childcare, Playwork, Health and Social Care, Electrical Maintenance, Motor Vehicle Repair, Body Shop Repair, Panel Beating, Business Admin, Customer Service, Retail, Team Leading or Pathology.
Follow us on Twitter

CLICK HERE TO EMAIL PATHWAYS TRAINING
Or Call 0330 818 8002