We have a large array of e-learning courses available which are self-paced and self-directed so you can learn at your convenience. If you and/or your business are looking to develop your skills or learn something brand new, please have a look at the varied courses available by clicking here. If you have any questions or if you're interested in a particular course that isn't on our list, please contact business@nptcgroup.ac.uk.
*BLOCK BOOKING DISCOUNTS ARE AVAILABLE*
Click here to view our wide range of E-learning courses
How can I Access an E-Learning Course?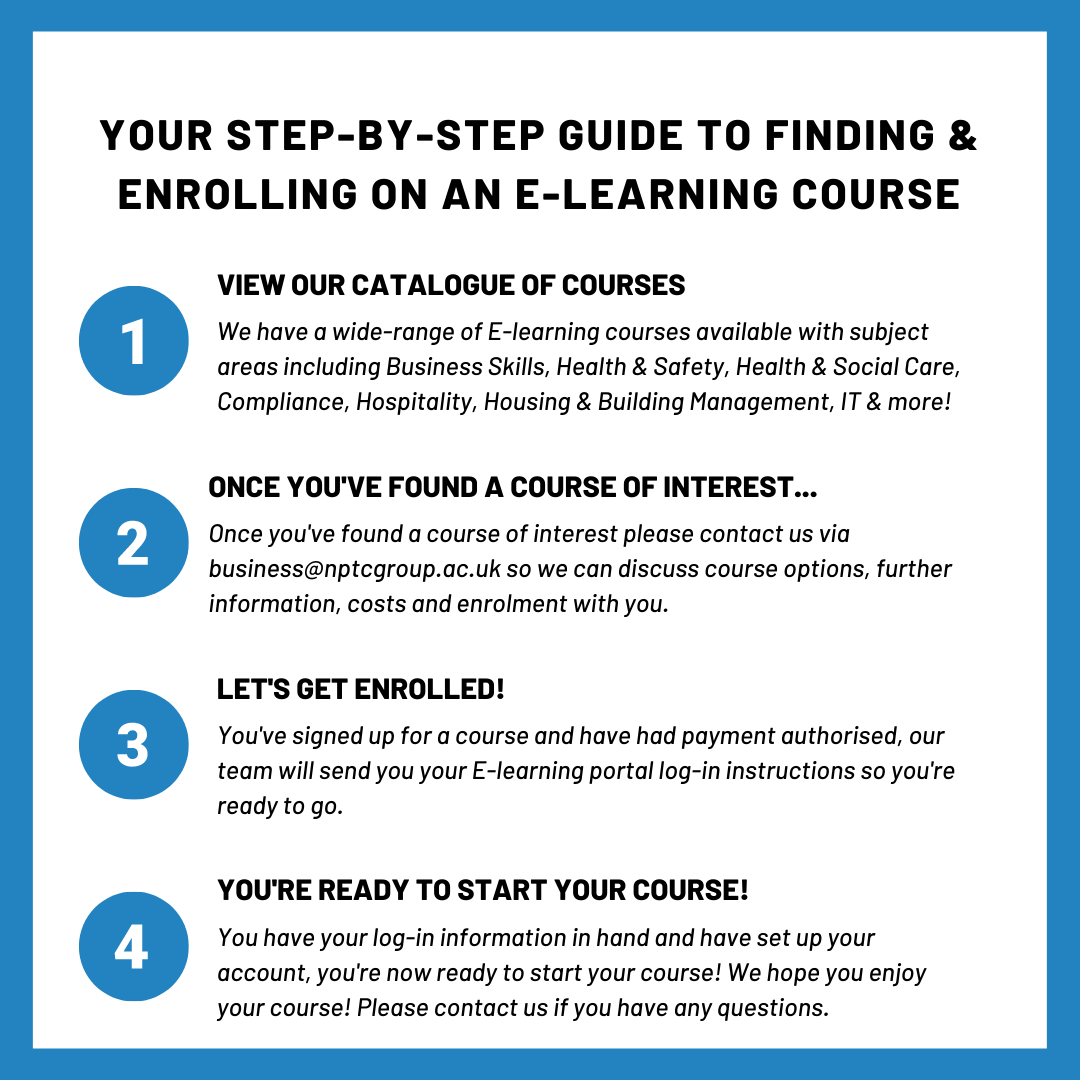 If you're interested in any of our e-learning courses, please contact the Business Development Unit on business@nptcgroup.ac.uk, please include the course or courses which are of interest to you.
Course Categories
Click on one of the boxes below to be taken to the corresponding course category.
Business Skills Compliance Personal Development
Health & Safety Health & Social Care Hospitality
Housing & Building Management Languages Microsoft Office & IT
New Releases Personal Development
If you have already enrolled and started your course or are ready to begin, please click here to log in.
If you have been given your enrolment key for the course and you're ready to create your log in and get started, please click here.