The Sports Academy at NPTC Group's Brecon Beacons College takes a multi-dimensional approach to enhancing athletic performance and discipline.
The Brecon Leisure Centre facilities include an athletics track, AstroTurf pitch, sports hall, and a netball court.
On-site, the College has its own training pitch and state-of-the-art Strength and Conditioning Centre.
Above all, we have modern teaching facilities which include three teaching rooms, an IT facility, and a sports laboratory; all with interactive whiteboards.
Sport Courses
We offer a number of sports courses such as Level 2 Sport and Outdoor Skill, Level 3 Extended Diploma in Sport and Exercise Science and the Foundation Degree in Sports Coaching and Performance.
The content of these courses will reflect the performance approach to each of the sports.
More specifically, courses will consist of both traditional approaches such as anatomy, physiology, sports nutrition, to relatively modern disciplines such as sports coaching and sports massage.
The Level 3 course has a superb record for getting students into Higher Education, with offers being received from top sporting universities such as Cardiff Metropolitan and Loughborough.
Coupled with the main sports qualifications, we offer students additional qualifications in the NVQ Activity Leadership L2, CYQ Level 2/3 Fitness Instructors Award and the Community Sports Leader Award.
The "Cougar Power" Strength and Conditioning Centre
The most innovative and effective programmes are available to meet the fitness variables of elite performance: speed, agility, strength, balance, and dynamic mobility.
We provide sessions through our college programmes which are designed to fit effectively around academic study and specialist sports coaching.
Sports Academies
Students also have access to high-quality coaching in the sports of football, netball, hockey, and rugby.
Each of our coaching sessions will focus on developing techniques, skills, and tactics at an individual, unit and team level.
Our sporting fixtures will usually take place on a Wednesday afternoon.
In addition, we have links with local clubs and organisations which will provide students with coaching expertise.
As a result, we have a record of sporting success in winning national championships in a variety of sports.
We can also boast 50+ international caps across a range of sports. These include judo, table tennis, hockey, rugby, netball, football, sailing, mountain biking, and badminton.
Furthermore, the Academy has access to an officer who can promote health and well-being for all staff and students across the College.
These recreational activities are available outside the traditional elite performance programmes.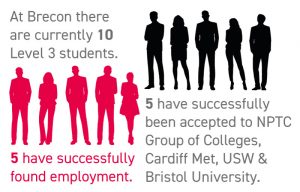 Follow us on Social Media