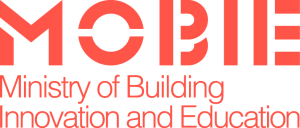 Course
Project 1 – June 2023 – February 2024 – Primary School engagement (Building our Future)
MOBIE has collaborated with Twinkl, providers of teacher-created planning and teaching resources for primary schools, to create a whole school STEAM challenge for primary schools to inspire young people to build the homes of the future, homes that are healthier, happer and kinder to our planet. The free to use resources are based on home and the UN Sustainable Development Global Goals and are suitable for ages 4-11. They cover issues such as energy, water, sustainable building materials and nature/greenspace. MOBIE founder George Clarke and three young engineers and architects guide classes through each design challenge and provide advice for learners in the class resources. MOBIE can work with primary schools to run short workshops (1-2 hours) based on the 'shoebox challenges'.
Project 2 – June 2023 – September 2023 – Secondary School resources and engagement – Homes as Power Stations resources – linked to Built Environment, Design and Technology and Geography curriculum
'MOBIE is creating easy to understand teaching resources for secondary schools based on Homes as Power Stations – the material will be focussed on sustainable development and reducing carbon in homes and will cover sustainability, climate change, energy efficiency and renewable energy, home and house design. We will signpost to existing useful resources and create materials, train the trainer resources, teacher toolbelts and workshops'.