SME APPRECIATION WEEK – THE MUSIC SHOP
One of our chosen SME Appreciation Week businesses is The Music Shop, based in Neath and owned by Leyton Thomas. The Music Shop is a local independent retailer stocking a range of musical instruments, accessories, sheet music and anything else you could require to meet your musical needs.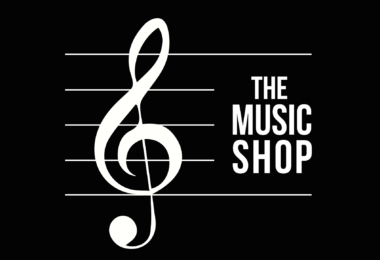 Located in Neath's Victorian Indoor Market, The Music Shop can provide advice and product demonstrations for a wide range of products including guitars, amplifiers, effects pedals and ukuleles, to name a few.
The business was set up in 2015 as a result of Leyton's previous employer closing down (Neath Music Ltd). Leyton is a former NPTC Group of Colleges student and is a supplier of instruments and equipment to the CVP Music Department within the College.
How Has the Business Diversified During the Pandemic?
The Music Shop has turned to social media utilising Facebook with 2,315 followers, Twitter with 57 followers and Instagram with 1,267 followers.
Leyton's customer service is second to none and has helped hundreds of customers over the Lockdown period by creating and turning his living room into a stock room and promoting his social media videos from his home as well as also running a delivery service to ensure that all pre-ordered equipment reached his customers. 
The business took a completely different direction with its social media to ensure that it continued to operate and serve its customers through difficult times and has come out of the pandemic portraying a much stronger and more efficient business.
The Music Shop has also teamed up with Blackstar Amps, a major supplier of Amplifiers and they have also collaborated to produce promotional live streams with large discounts offered to customers of The Music Shop. There is also a collaboration with Neath Music Academy which is run by Adrian Bamford, where an instrument purchased with The Music Shop entitles the buyer to a half an hour free introductory lesson.
The Music Shop has also set up a website, this was not available before lockdown and a lot of work and effort has gone into setting this up. Leyton and his partner Torrie have learnt new skills in developing and hosting a website, the website continues to gather momentum and aid the business, this does not, however, take away the personal service that The Music Shop offers. Each customer is treated to a 5* service whether you're purchasing a £700+ piece of kit to a 60p Guitar Pick being an accomplished musician also adds a real string to the bow when running a Music Shop.
Click here to find out further information about the Music Shop