SME APPRECIATION WEEK – QUEEN STREET GALLERY
One of our chosen SME Appreciation Week businesses is Queen Street Gallery, a contemporary art gallery based in Neath and established in 2018 by Bethan Ash.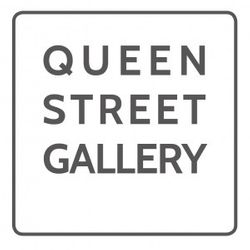 The gallery is well known for exhibiting original work from leading Welsh and British artists as well as supporting new and up-and-coming artists through regularly changing exhibitions and competitions.
The gallery shop also sells a wide selection of applied art including ceramics, glass, sculpture and jewellery at a wide range of prices.
How Has the Business Diversified During the Pandemic?
Queen Street Gallery has turned to social media utilising Facebook with 1,229 followers, Twitter with 1,439 followers and Instagram with 1,138 followers.
Bethan's customer service is second to none and has helped hundreds of customers over the lockdown period by creating online exhibitions and keeping in constant touch with customers via the web and social media.
The business took a completely different direction with social media to ensure that it continued to operate and serve its customers through difficult times. Queen Street Gallery has come out of the pandemic portraying a much stronger and efficient business presence and attracting more people from around the world and certainly, more from the UK which has resulted in more purchases and more face to face visits since restrictions have eased.
Bethan herself is a renowned textile artist and has worked and exhibited around the world and has had a prestigious exhibition in the Museum of Art and Design – New York.
Bethan has made a real difference to the high street of Neath with the Gallery and the coming expansion of additional premises to hold workshops.
The Gallery has been a revelation to the town.
Click here to view the Queen Street Gallery's website