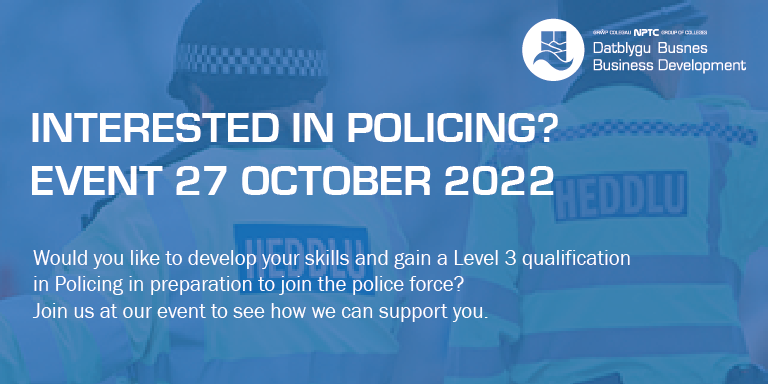 If you would like to develop your skills and gain a Level 3 qualification in Policing in preparation to join the police force. We are running a virtual event on the 27th October 2022 to discuss support we can offer you to develop valuable skills required for policing. We can discuss course opportunities and available funding options, subject to meeting eligibility criteria.
The Level 3 course includes:
• Police Fitness Testing and Advice
• Police Initial Application Advice and Guidance
• Police Interview Techniques
• Interview Assistance
• Assessment Centre Awareness and preparation for national Police Assessment
One-to-one 10-minute online sessions are available between 10am and 12pm with our Advisor, Robert Harris.
If you are interested you can choose a time slot via the link below:
Click here to register your interest and choose your preferred session time
Following registration, we will contact you to confirm your timeslot.
If you have any further queries, please contact business@nptcgroup.ac.uk.