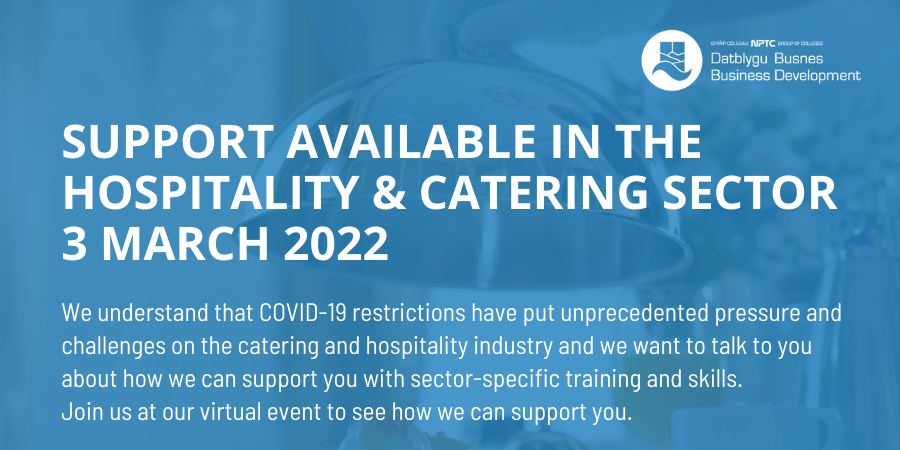 Are you or your business looking for support during these difficult times?
We are running a free virtual event on 3rd March 2022 to talk to you about how we can support you in the Catering & Hospitality sector.
We understand that COVID-19 restrictions have put unprecedented pressure and challenges on the catering and hospitality industry and we want to talk to you about how we can support you with sector-specific training and skills.
Whether you're wanting to upskill your current skill set or want to learn something new, we have courses to suit with course funding opportunities available.
Courses areas include:
• Catering
• Hospitality
On the day, we are offering 10-minute one-on-one session slots virtually between 10 am and 12 pm with our Business Engagement Advisor, Andrew Bloomfield. We would like those who are interested to choose a time slot via the link below which takes you to a form to fill in.
Click here to register your interest and choose your preferred session time
Once you have registered your interest, we will then be in contact to confirm a time. If the date is inconvenient, please contact business@nptcgroup.ac.uk and we can arrange a meeting at a more suitable date and time.
If you have any queries or are having problems registering your interest, please contact us via the email address above.