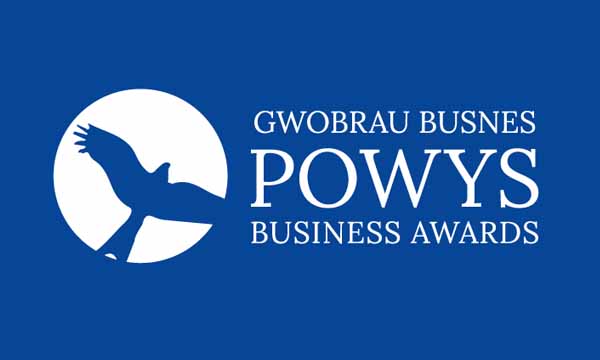 Growing Llandrindod Wells building firm wins Start-up Business Award
A growing Llandrindod Wells-based company set up last year to turn uninhabitable buildings into good quality, affordable housing was a winner at the Powys Business Awards.
Cherry Build Ltd, which has 20 employees, collected the Start-up Business Award, sponsored by NPTC Group of Colleges, at the drive-in awards ceremony in Newtown last Friday.
Organised by Mid Wales Manufacturing Group, the Powys Business Awards showcase business excellence across the county.
Heather Gorringe, a director of Cherry Build Ltd, said: "We are absolutely delighted and very surprised to win the award because the other finalists in our category were fantastic. Win or lose, we were just thrilled to be recognised as finalists. Hopefully, the award will open more doors for the business."
Cherry Build Ltd was launched in February 2020 to fill a gap in the market for building refurbishments. The company is focused on investing in training, adopting new technology and using marketing and communications to build its brand.
The company, which was funded by personal investment, initially gained contracts from businesses that needed a reliable, cost-effective and competent solution for several refurbishments.
It has developed a client base through its good reputation, become a member of the Federation of Master Builders and is accredited by CHAS, a Health and Safety accreditation scheme for contractors and supply chain management services.
The company is aiming to increase its first-year turnover of almost £1 million and profit this year.
Cherry Build Ltd has developed a niche for bringing neglected blocks of flats in Llandrindod Wells back to life cost-effectively to cater for strong demand for apartments to rent and buy.
The company, which takes on work within a 50-mile radius of Llandrindod Wells, converts an average of two social media business leads a week into projects and has jobs valued at more than £800,000 in the pipeline this year.
The Powys Business Awards judges were impressed by the company's innovative approach to building, repurposing and restoration of old properties, good use of communication technology and high standard of service.
"We were particularly impressed with Cherry Build's commitment to their staff and the steps they have taken, especially during the pandemic, to look after them, both physically and mentally," they said.