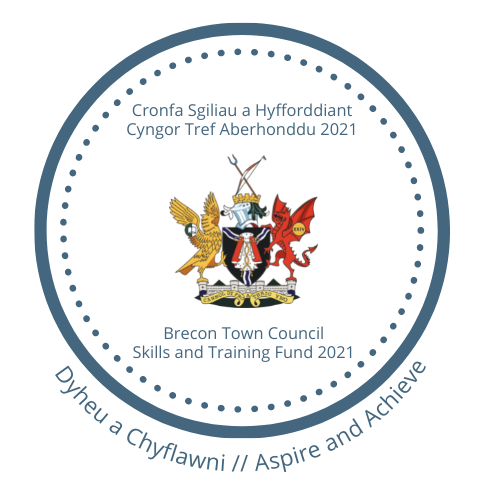 New Funding Stream Available – Brecon Town Council – Skills and Training Fund [Aspire & Achieve]
A brand new stream of funding is available for businesses and individuals in the Brecon Town Council boundary, whether you're currently unemployed or are working full-time, there are skills and training opportunities available in a variety of sectors.
A new funding scheme has become available for businesses and individuals within the Brecon town area. This funding is accessible to individuals whether unemployed or working full-time who reside within the Brecon Town Council boundary. Whether you're a business looking to upskill your employees and offer professional development or you're an individual who is looking for a career change, to expand on your current skill set or learn something new, we can help.
With this funding stream available, there has never been a better time to enhance your current skill set, learn brand new skills, re-train or embark on a career change. With a wide variety of courses available, you'll be able to learn new skills and qualifications to help you achieve your goals – all available fully-funded*.
Courses available in the below sectors:
Accountancy
Administration & Customer Service
Building Engineering Services
Care
Construction
Engineering
Generic
Hair & Beauty
Higher Education
Hospitality, Catering & Agriculture
IT
Management
Motor Vehicle
Retail, Sales & Marketing
Sport & Public Services
Teacher Training
Tourism
The process for applying is simple and involves working with the Business Development Unit (part of NPTC Group of Colleges) to discuss goals and career aspirations to ensure that the course is the right pathway for you, or if there is a more suitable course or funding stream.
For further information or to discuss your interest in the Skills and Training Fund, please contact the Business Development Unit on business@nptcgroup.ac.uk
*Terms and conditions apply, to be eligible for the Skills and Training Fund, location criteria has to be met. Individuals must reside within the Brecon Town Council boundary.