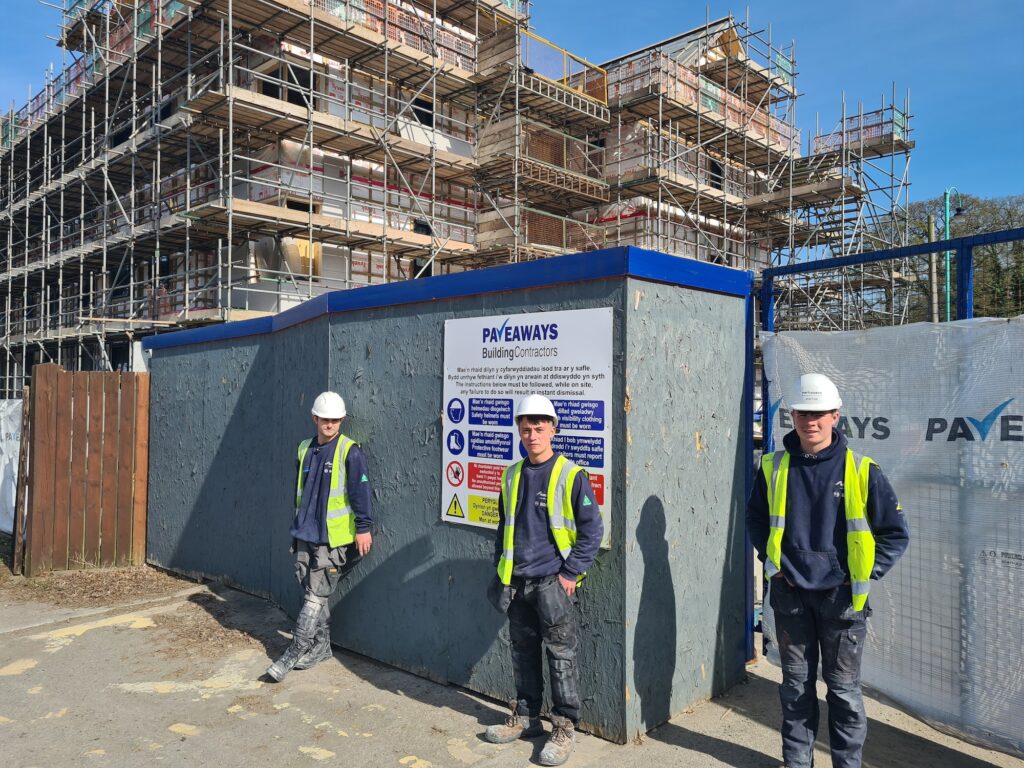 A Newtown business has appointed two apprentices after securing new contracts with Pave Aways.
M Bufton Plumbing and Heating Services Ltd has taken on the two trainees following recent contract wins to work with us on projects in Mid Wales. The firm, which started in 1993, currently employs 15 staff from its base at the Mochdre Industrial Estate in Newtown.
It usually employs a new apprentice every two years but has recently welcomed Ben Randall, 16, and 17-year-old Morgan Jones to its ranks, in addition to existing apprentice Caleb Morris-Hall, 18.
They are currently learning their trade on new apartments that we are building for Powys County Council in Newtown, while studying for professional qualifications at the NPTC Newtown Campus one day a week.
Buftons has won tenders to work with us on the new Riverside Hub in Newtown and a £1.98m research and development centre on behalf of the Welsh Government in Welshpool. The firm also works directly for Powys County Council, Heart of Wales Property Services, other contractors and individuals.
Director Mark Bufton said the new appointments signalled a positive outlook for the business. "As well as supporting the growth of our business and allowing us to bid for additional work, it's an important step in addressing the skills gap in the local area by creating well-trained plumbers and heating engineers," he explained.
"They are getting the chance to learn their trade on significant projects like the new housing in Newtown. We wouldn't have been able to take this step without the support from Pave Aways, but the benefits will have a far wider positive impact to the community in Mid Wales."
We have an established supply chain of businesses like Buftons that we utilise on projects in Mid Wales through our Newtown office, headed by Construction Director Jamie Evans.
He said: "We're committed to working with businesses and suppliers that are as local to a project as much as possible. We're happy to share our experience and knowledge with businesses like Buftons and help them to grow and thrive as it will pay off in the long term with a more sustainable economy and workforce across the Mid Wales region."