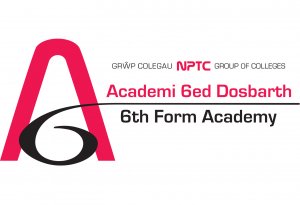 Accordingly, you will take three or four AS or equivalent subjects in your first year at college.
You will further pursue three of these to a full A Level qualification at the end of year two.
In addition, we will guide you through your subject choices and find the most appropriate programme of learning when you apply to study with us.
A-Levels:
There are two parts to each A-level qualification. An AS (Advanced Subsidiary) qualification is equivalent to the first year of study.
An A2 (full A-level) qualification is awarded after completion of the second year.
Each A-level is made up of four and six modules.
The AS qualification makes up 50% of the marks for the full A-level. Assessments will involve a mixture of coursework and examinations during the two years of study.
With A-Levels, you can progress to university or into employment.
BTEC Extended Diploma:
This is another two-year course that is worth three A-levels. The main difference is that there are no examinations; assessments will be coursework based.
With a BTEC Extended Diploma, you can progress to university or into employment.
GCSE:
We offer GCSE courses in Science, Mathematics, English, Psychology, French, and Dance.
Minimum entry requirements
Above all, you will need a minimum of six C grades at GCSE to take AS Levels.
To follow a BTEC Extended Diploma at NPTC Group of Colleges Sixth Form Academy, you will need a minimum of five C grades at GCSE.
With this in mind, certain courses will specify higher grades for particular subjects at GCSE.
In relation to courses, further information can be found within our prospectus.
For example:
To do Mathematics at A-Level, you will need a B in GCSE Mathematics.
To do A-Level Physics, a grade B in GCSE Mathematics is required.
For science A levels, it is recommended that you have achieved a grade B at the higher tier paper of additional or triple science.
As a result, students who achieve mainly A or A* grades at GCSE will have the opportunity to follow our Gifted and Talented programme.
CHOOSE WHAT IS RIGHT FOR YOU
One of the many benefits of studying at NPTC Sixth Form Academy is the wide variety of subject choices on offer.
In particular, we recommend you chose subjects that will enable you to move forward in your chosen career path.
Start by taking a close look at our prospectus and make sure you come to one of our Open Evenings.
Course Equivalents
| Courses | Equivalents |
| --- | --- |
| BTEC Extended Diploma | 3 A Levels |
| BTEC Subsidiary Diploma | 1 A Level |
| BTEC Level 2 Diploma | 4 GCSEs |