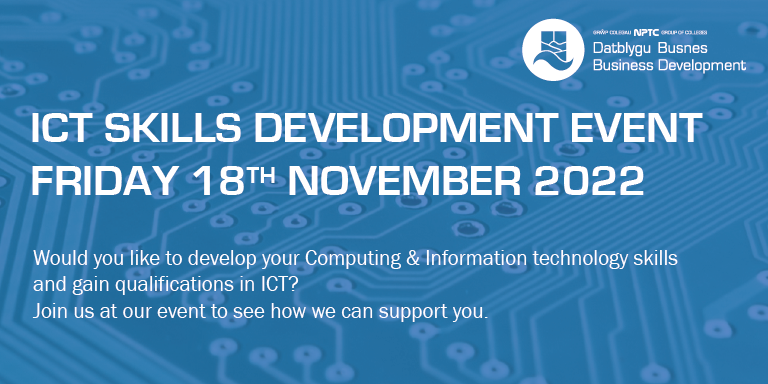 We are running a Computing & Information Technology Skills Development Event online on Friday 18th November 2022.
Join us to see how we can support you in developing your Computing & Information Technology skills, discuss course opportunities and the funding options that could be available, subject to meeting eligibility criteria.
Courses include:
HNC Computing
Internet of Things (IoT)
ECDL & Adv ECDL
Programming
Mobile apps Dev
Social media for Business
On the day, we are offering 10-minute one-on-one session slots virtually between 10 am and 12 pm with our Business Engagement Advisor, Alex Pearson.
If you are interested you can choose a time slot via the link below:
Click here to register your interest and choose your preferred session time
Following registration, we will contact you to confirm your timeslot.
If you have any further queries, please contact business@nptcgroup.ac.uk.