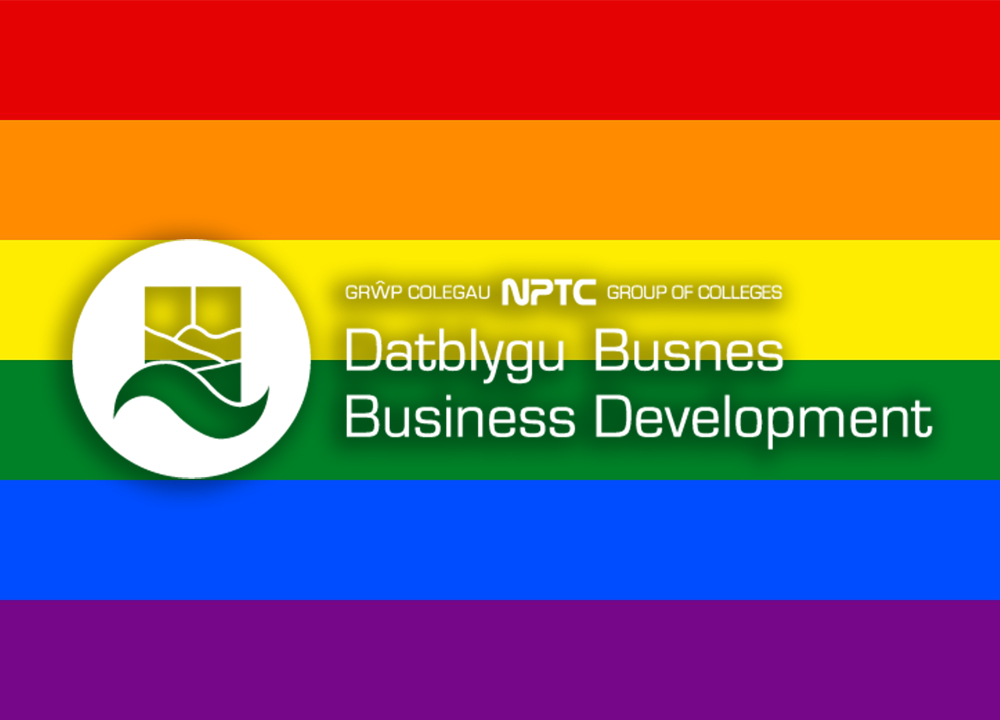 LGBT+ History Month is both a time for us to reflect on the injustice of the past treatment of LGBT+ individuals and also a time to celebrate those who fought for LGBT+ rights. This month is a time for us to unite and educate others and to teach acceptance.
LGBT+ History Month is celebrated every February to commemorate the 2003 abolition of Section 28, a law introduced in 1988 that banned education provisions from portraying homosexuality in a positive light.
LGBT+ History Month aims to promote equality and diversity by:
Increasing the visibility of LGBT+ people, their history, lives and experiences
Raising awareness and advancing education matters affecting the LGBT+ community
Working to make educational and other institutions safe spaces for all LGBT+ communities
NPTC Group of Colleges show their support of LGBT+ History Month through various means with LGBT+ Pride flags up in each campus, weekly infographics which provide an overview of LGBT History Month, launching a LGBTQ+ Society as a virtual space for LGBT+ students to socialise and provide support as well as regular LGBT+ awareness training for all staff which includes key concepts and how to support all LGBTQ+ students.
Here in the Business Development Unit, we pride ourselves on working with a diverse range of individuals and being inclusive. As being part of the College, our team are encouraged to support LGBT+ History Month and attend available training with the aim to create LGBT+ positive relationships in all we do.
There are various resources out there for the LGBTQ+ community so we've listed a few below…