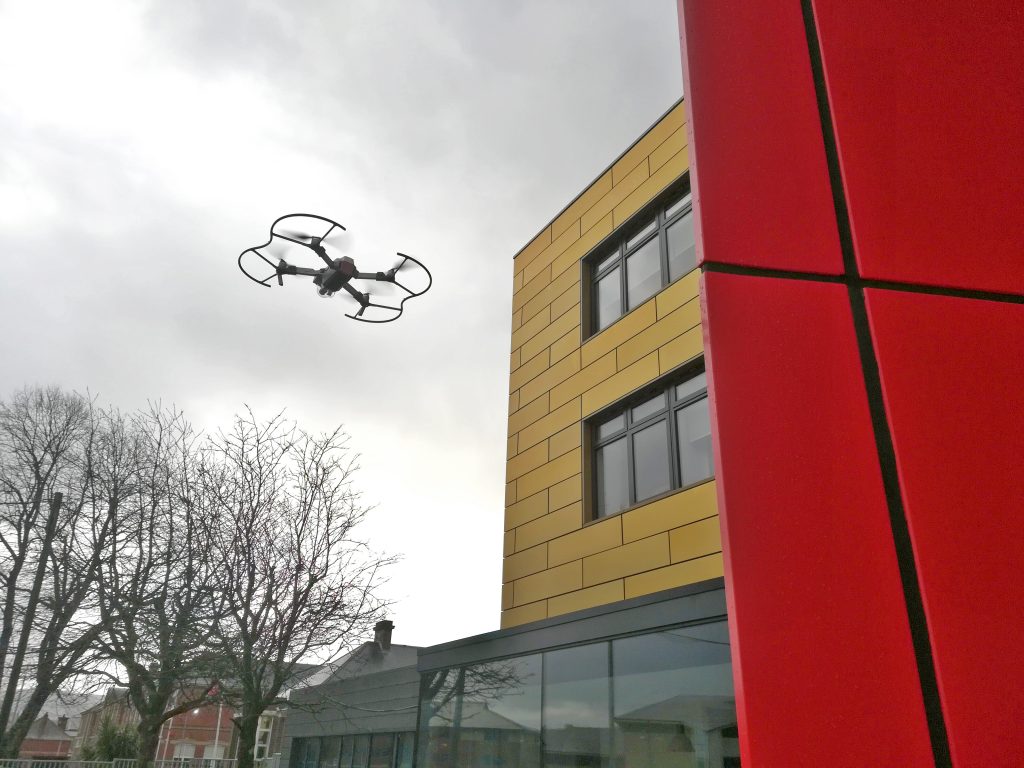 Taking into account new drone regulations, should your organisation invest or outsource?
With the positive impact of drone technology on industry increasing, so is the requirement for remote pilots who possess the relevant and recognised skills needed to safely and legally fly. As the list of businesses seeing the benefits of using drones grows, so do the regulations and laws that apply to piloting a drone.
At present, to operate a drone commercially in UK airspace, you require a Permission for Commercial Operations (PfCO), this is essentially a drone licence. To obtain this you need to demonstrate to the Civil Aviation Authority (CAA) that you are capable of operating a drone safely in UK airspace and you can do this through completion of our CAA approved training course.
The CAA, responsible for monitoring air traffic and also developing rules which apply to drones, have stated that all individuals who own and fly drones now have to pay a fee, pass a theory test to show they can safely and legally operate a drone and also be registered as drone operators. Once registered, the individual will get a unique ID number which must be displayed on their drone. Those who fail to do so by 30 November 2019 could be fined £1,000. This applies to any drone weighing over 250g.
Following recent legislative updates, all UK drone pilots now have until the end of November to register their details with the CAA. These new rules have been introduced as it was decided by the CAA that it's important to be stricter on who can and cannot fly drones, especially with the increased sightings near airports. By ensuring those who are flying drones are registered, this will increase safe operating as well as making it easier for any lost drones to be returned.
Industry needs to contemplate whether to invest in a drone and operative or to outsource the manpower and equipment. By outsourcing, you are able to hire qualified, experienced, licensed and insured operators who will use specialist and up-to-date equipment. They are also responsible for the wear and tear of the drones and keeping their skills up-to-date. If you are looking to invest internally for drone equipment and operating training, you will need a drone to suit your needs and a pilot/operator. It is beneficial to train your own staff in-house and develop your employee's skills. Advantages include employees having up-to-date skillsets which meet regulation, increased morale and improved staff retention. In addition, availability and access to equipment can be managed more effectively.
NPTC Group of Colleges are working at the forefront of the UK aviation industry, in partnership with RUAS, the longest standing National Qualified Entity accredited by the CAA to provide part-time drone courses through our Drone Academy. Using the latest aviation technology, we will teach you how to use drones for business and give you an introduction to using drones for aerial imagery. Our provision is in line with the latest UK aviation authority guidelines to ensure safe flight navigation.