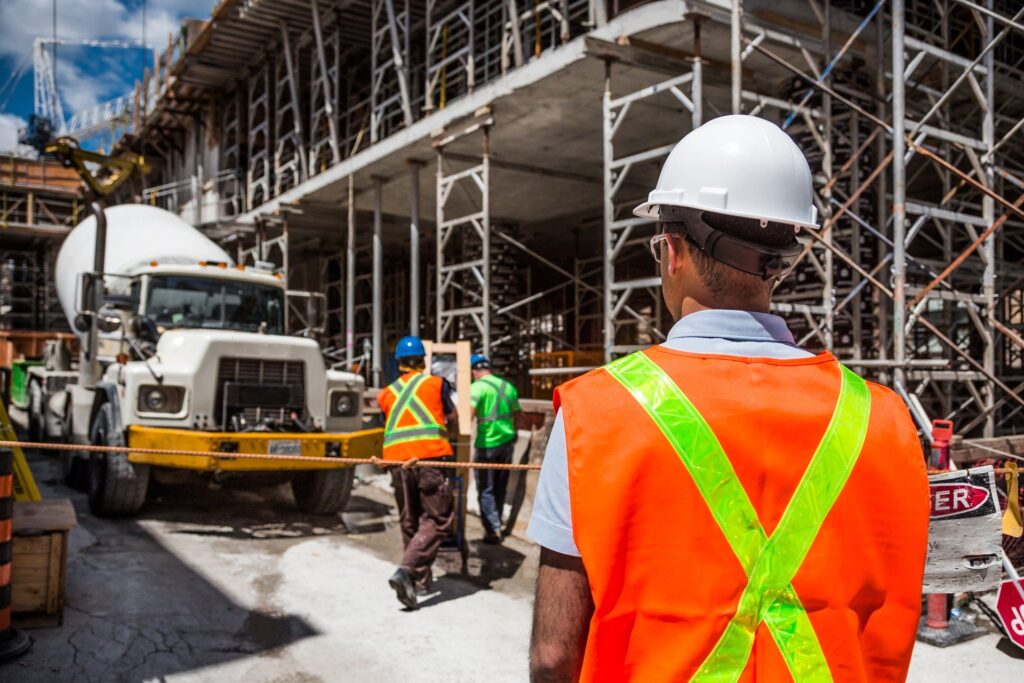 Exceptional Training through Nurtured Partnerships
At NPTC Group of Colleges, we are keen to offer the best training, qualifications and accreditations to our learners, therefore we have shaped and built partnerships with other industry leaders to make sure we are able to deliver exceptional courses. Courses where our learners can learn not just the skills, but also the qualifications and accreditations to be able to use and excel at what has been taught, whether that's out in the field with drones or inside fitting fire doors.
We are putting together one-stop-shop courses to make sure those who learn with us and our partners, are able to utilise their training. The College can teach vital skills from the ground up through key industry areas, such as fire safety with courses on offer through the College's very own Fire Academy, The Fire Academy is currently being developed to offer a one-stop conduit for fire training, through a collaborative partnership of recognised expertise and skills.
Another key area is the built environment which is rapidly changing with Welsh Government launching the Optimised Retrofit Programme (OPR) as they play their part in aiming for net-zero by testing a new approach to decarbonising Welsh homes. This programme will set the standard for retrofit schemes in Wales and has the potential to enable private homes to meet the 2050 decarbonisation target and deliver a green low carbon economy and create 15,000 new jobs in Wales over the next 10 years. Therefore, a skilled workforce is needed to be ready and prepared to meet industry standards and competencies.
The College already has strong relationships with the Supply Chain Sustainability School which it chairs in Wales, and Finishes and Interior Sector (FIS), all with knowledge and intelligence to support the approach.  Recently the College became one of the consortium members of the Optimised Retrofit Programme, which has been substantially supported by the Welsh Government, as mentioned earlier.
Partnerships have been formed with Elmhurst Energy and Building Engineering Services Association (BESA), these organisations provide an expansive range of support and training, in decarbonisation training, retrofit, renewables and green build. The College are also the only British Woodworking Federation (BWF) accredited provider in Wales, this brings confidence the College are offering the highest standard of training to all organisations, individuals and installers when it comes to installing fire doors.
These partnerships also enforce our mission to work with organisations and companies to help build a greener future. By engaging with industry leaders in different key areas, we can look at the competency levels needed and how we can work together to support and develop courses and skilled workers which will meet the demand of the region.
Jayne Jones, Business Development Manager at NPTC Group of Colleges, said: "The College has been able to look to developing exciting partnerships, to develop training to be at the forefront of the delivery of these skills in Wales and beyond. This is a thrilling time as we enthusiastically build on relationships new and old to deliver training opportunities to benefit our communities. Please watch this space as this project progresses, it's an exciting time and we're delighted to be shaping the future needs of the region's workforce. "
We continue to develop new and industry-leading provisions in association with our partners, ensuring we keep up with changes in legislation and government guidance. We are committed to adapting to meet the needs of the region and to help shape new training and the delivery of courses. For further information, please contact NPTC Group of Colleges' Business Development Unit on business@nptcgroup.ac.uk.