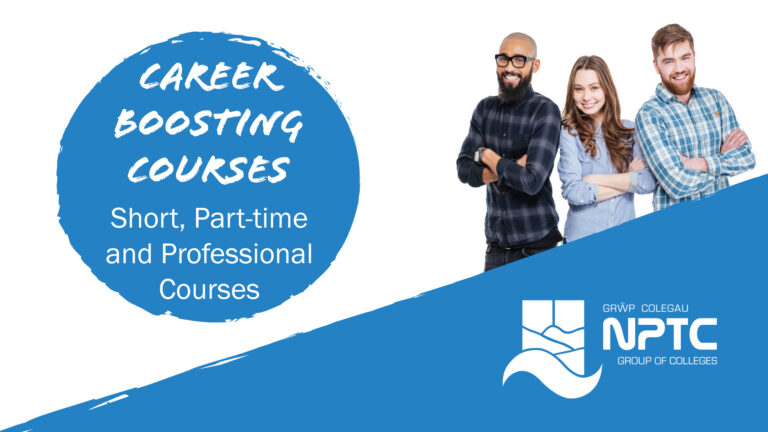 Whether you're looking for a new hobby, gain skills to progress at work or simply need qualifications to start a new career, you'll find a wide range of short, part-time and professional courses at NPTC Group of Colleges.
Part-time learning can enhance your current job prospects or kick-start a brand new career in many sectors especially those with skills shortages. You'll be able to get new skills and qualifications that local employers need to help you progress or change careers altogether.
Enrolment begins January 4 – visit a course page to begin.

Click on the images to view our course brochures or use the course search function found here.
South Colleges
North Colleges
Personal Learning Accounts
A Personal Learning Account (PLA) is a programme launched by the Welsh Government to access flexible part-time courses with the aim of obtaining the skills and qualifications you would need to change careers or to upskill within your current area of employment to access a wider range of job opportunities and/or gain employment at a higher level.