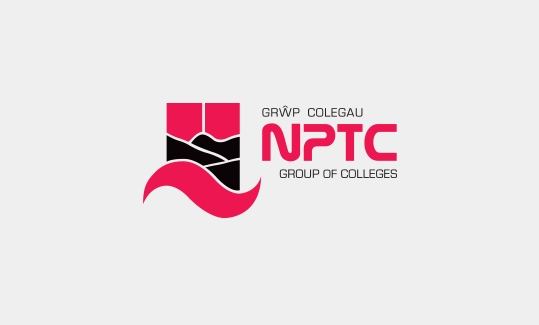 International Tourism and Events Management graduate Deborah Morgan from NPTC Group of Colleges has reached the final of the British Education Awards.
Every school, college and university in the UK was asked to nominate one student who has combined outstanding academic results with extra-curricular success. Deborah is now one of only three finalists who've been chosen from the Wales region in the Degree Category.
Deborah, from Pontardawe, spent seventeen years as an air hostess before embarking on an HND in Tourism and Event Management at the NPTC Group of Colleges' Neath Campus. Truly bitten by the education bug, she progressed onto a degree in the same subject gaining First Class Honours. Her dissertation on Aerotoxic Syndrome within the aviation industry was singled out as an example of excellence and subsequently published by the University of Wales Trinity Saint David. On top of achieving academic success, Deborah has thrown herself into College life, organised events for students, and given guest lectures on the aviation industry.
The fact Deborah achieved all of this whilst caring for a young daughter, supporting her partner's busy business and family goes to show what an incredible women she is and is testament to her determination, drive and focus.
Travel and Tourism HE lecturer Carol Jarvis nominated Deborah for the award, and was delighted on the news of her making the final. She said:
"Deborah's attitude to her studies during this difficult time can only be commended and has culminated in her gaining a first class honours degree. She was an exceptional student and a complete pleasure to teach."
The inaugural British Education Awards will be held at the Grand Connaught Rooms in London next week with nominees travelling from Scotland, Northern Ireland, Wales and England to attend the special occasion, which will honour them individually for their hard work and success.
Organisers have been delighted by the diversity and calibre of applicants, with nominees entered for studies ranging from STEM subjects (science, technology, engineering and mathematics), to music and the arts and hospitality and catering.
Awards organiser, Amin Babor Chowdhury, said:
"Education has the power to change lives and in Britain there are so many ways to access it, if we choose to. This is reflected in our nominees, some of whom have overcome real adversity and personal hardship to gain their hard earned academic rewards."